Join us for an informal online chat, with up to 25 participants. Six meetups per day, covering 24 time zones. Every meetup is split up into several different languages. Find your tribe and converse for one hour. Only open to members, to keep anonymous trolls out. It's a courteous community. Feel free to express your views, promote yourself and network professionally. You can monetize your time spent here, by simply inviting your contacts to participate in the current and/or future meetups. It's all point and click easy. No software to install, not Crypto, NFT nor MLM. Thanks for your participation here!
.
The purpose…
While there are many places on the Internet to meet, discuss and network, these venues are overpopulated. Steady streams of self-promoting posts, motivational video clips and discombobulated discussion. Much of it is pure nonsense and a waste of time. Out meetups are limited to 25 participants at any given time. Like-minded individuals who are here to build mutually beneficial business relationships, and make a positive contribution to this initiative. Helping to spread the word, generate residual revenue, and promote themselves professionally.
.
How to join…
There is no software to install. Use the calendar below to find a convenient date and time. Click on that link and select your preferred language. Allow the browser to use your camera and microphone. That's it, you're in the meetup. Start chatting with the other participants. Your microphone is OPEN by default. Mute while you are not talking. Keep all background noises to a minimum. Please log out when you leave, so that your slot is released.
.
Fair use policy…
The meetup video rooms are effectively open 24/7 and anyone can enter, at their convenience. Your session automatically closes after one hour. This gives others an opportunity to join. Also, it disconnects any users who forgot to log out when leaving. Feel free to reconnect, and if there is a slot available, continue your participation. Please remember that these meetup video rooms are for communal chats, and are not meant for private use.
.
Why members only…
The freedom of the Internet also means that anonymous trolls can thrive, throwing sand into the gears of civil machinery. An effective way to keep trolls out and facilitate a courteous community, is paid membership. Our members are invariably serious, sensible and successful people. Professionals who prefer a family friendly environment. Civility and manners form the foundation of a productive platform. We aim to keep it that way.
.
Monetize your time here…
This initiative is designed to generate residual revenue, for everyone concerned. You can easily cover the cost of your membership, and more, by simply inviting others to these meetups. Look for the social share icons in the left margin, click and share. Your affiliate ID is automatically included in the shared link. There is no need to register, as your affiliate ID is instantly created for you. Simply spread the word, and everything happens seamlessly.
.
Understand the bigger picture…
.
Take the total tour…
We've prepared a concise action list, to help you make the MOST of this initiative!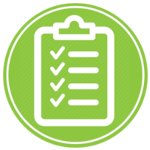 .
We hope to see you at the next virtual meetup!

Use the calendar below to find events!
---